Architecture Services Lahore
Need an architect in Lahore to bring your visions to life? Explore the best architecture services in Lahore with H-A Design Studio.
Our experienced architectural firm is dedicated to turning your ideas into stunning realities. With a commitment to innovation and precision, we're here to shape spaces that inspire.
H-A Design Studio stands out as the best architectural firm in Lahore, providing unparalleled expertise in every project. We offer architectural services for our residential & commercial clients.
Our team of skilled architects is ready to transform your concepts into beautifully executed designs. Trust H-A Design Studio for exceptional architecture services in Lahore.
Types of Architecture Services
H-A Design Studio delivers exceptional architectural and design services to a diverse clientele, creating captivating spaces that represent innovation and vision.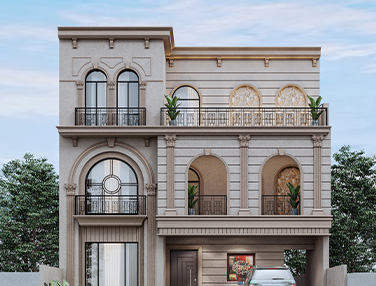 Residential Architecture in Lahore
At H-A Design Studio, our expert residential architects specialise in crafting modern, contemporary, new classic, Spanish, Italianate, and Victorian house designs. We meticulously design each residential project to align with the client's unique vision and aspirational goals.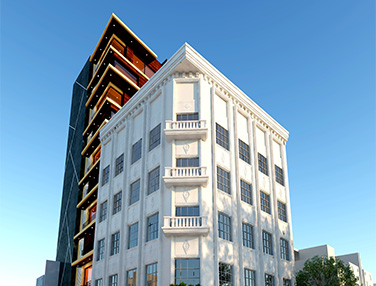 Commercial architecture in Lahore
As a commercial architect in Lahore, we take pride in creating a wide range of spaces, from classic small offices to modern commercial buildings encompassing apartments, shops, and institutes. Let us transform your vision into architectural excellence.
Testimonial
I was looking for a house design last year. After much anticipation and research, I have found H-A Design Studio to be one of the best architects in Lahore. They crafted the project from scratch & I could not be more happy with what they delivered.

Immad Yousaf
I have found H-A Design Studio to be the best architecture company in Lahore. After testing and consulting a number of firms I found Ar. Haris is much more professional. As I have moved into my house, I think I made the right choice.

Faisal Furqan
If there is an award for a top Architecture Firm in Lahore, I would definitely nominate H-A Design Studio for that. I was much more conscious when I started my 2 kanal project & I think I made the right choice going with Ar. Haris.

Rasid Sattar
Why We Are Best?
What makes us unique is our approach to architecture and design. We listen to our clients and their aspirations making sure we incorporate their dreams in our design. We have two architecture offices in Lahore with our main office located in Lake City Lahore and offer:
Interior Design
Exterior Design
Project Management
Renovation
Landscaping
Frequently Asked Questions